Dentists in Marengo Dental
We are so glad that you are part of our dental family. We want you to feel at home. If there is anything that we might do to better accommodate you and/or your dental experience, please let us know. We practice general and cosmetic dentistry with care towards superior service. We strive to educate, guide and motivate our patients to an optimal level of oral health. Our goal is to instill confidence, health and beauty to each individual smile.
Often, your smile is considered to be the most distinguishing feature of your face. Even slight changes in your smile can make a dramatic difference in the way you look and feel. With new advances in dentistry you no longer have to settle for chipped, stained or poorly aligned teeth. Our practice offers a variety of treatment options designed to deal with such problems.
We are committed to excellent treatment results in a relaxing and professional environment. In doing so, we want to build our practice on our patient's referrals. Remember, our best patients are referred by our best patients. We look forward to meeting and facilitating the dental needs of you, your family and your friends.
Thank you for coming in and trusting us with your dental health.
Sincerely,
Dr. Liliana Paz, DDS
Dr. Gary Dettman, DDS
Dr. Martha Basile, DDS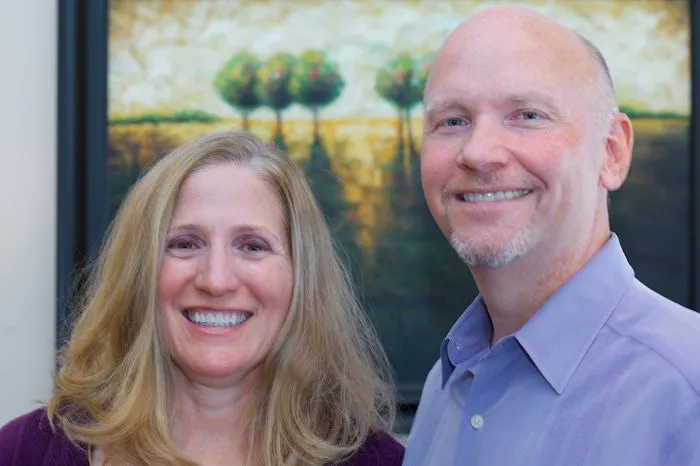 Dr. Lili Paz
Dr. Paz grew up in Elgin, IL and attended Burlington Central High School. She graduated from Greenville University in southern Illinois where she double majored in Biology and Chemistry. After her bachelors, she worked in translational research in the area of infectious diseases for several years. She then went on to earn her Doctorate in Dental Surgery from the University of Texas – Health San Antonio.
After her dental education, Dr. Paz relocated back to the Chicagoland area where she enjoys being a family dentist. "I'm passionate about providing high quality, comfortable, and comprehensive care for our patients because I believe in the importance of dental health and its connection to overall health. When patients come to see us, my goal is to help them understand my recommendations so they can make confident decisions about their dental care." Dr. Paz is also a member of American Dental Association and Illinois State Dental Society.
Dr. Paz and her husband Renzo live locally with their three children Liam, Alessandro, and Sebastian. They enjoy going out as a family, watching movies, and visiting with friends and family.
Dr. Gary Dettman
Dr. Dettman obtained a Bachelor of Science degree with Honors from Loyola University Chicago in 1982. He earned his Doctor of Dental Surgery (D.D.S.) from the University of Illinois in 1986. He is a current member of the American Dental Association, Illinois State Dental Society, McHenry County Dental Society, and Marengo Union Chamber of Commerce.

Dr. Basile and Dr. Dettman have been married for 27 years.
Dr. Martha Basile
Dr. Basile graduated from Loyola University with a Bachelor of Science in Dental Hygiene and worked as a dental hygienist while going to dental school. She graduated from University of Illinois Dental School in 1987. Her love of dentistry started with her father who is now a retired dentist. She worked in his office all through high school and college and is lucky to have inherited some of his patients. She is a member of the American Dental Association, the Illinois State Dental Society, and the McHenry County Dental Society.

She loves spending time with her husband, and two cats. She also enjoys reading, walking, and shopping.
Trisha, Office Manager
Trisha has been in the dental field for over 30 years. She enjoys working with people and is glad to be a part of the Marengo Dental staff since 2018.

She loves to cook, golf ,travel and spend time with family and friends.
Theresa, Hygienist
Theresa joined our team in 2018. She grew up in Woodstock as the daughter of a Dentist and began her passion for dentistry.
She currently lives with her husband Jeff in Rochelle, they have two children. In her free time she enjoys volunteering, camping, reading, travel and playing cards and board games.
Genia, Hygienist
Genia obtained her degree in Dental Hygiene from Milwaukee Area Technical College at Milwaukee, Wisconsin. She has worked at Marengo Dental since 2002. She enjoys her coworkers as well as her wonderful patients. She stays current by attending continuing education classes and keeping up with any and all new dental advances.

Genia is married and has three wonderful married children. Her nest is never empty because of her seven beautiful grandchildren. Her greatest accomplishment is her family.
Bob, Hygienist
Bobby graduated from Tunxis CC in Farmington CT 2012 with an Associate's degree in Dental Hygiene. He has been a part of Marengo Dental since 2019. Along with a comfortable and encouraging visit, Bobby believes in an individual patient approach where his patients takes the lead on their health care goals.
Originally from Bloomington/Normal Bobby now lives in Roscoe with his wife Claire. They have 2 children, Coraline and Miles, and a dog Rosie. Bobby is a proud combat veteran of the USMC and stays active in his CHristian community. For fun he enjoys watching sports, videogames, sci-fi and other retro pop culture.
Bobbie, Dental Assistant
Bobbie and her husband moved to Illinois from Missouri 19 years ago. They have 3 children.
She has worked at Marengo Dental since 2017. She started in the sterilization lab, but within the first year she was given the opportunity to become Dr. Basile's assistant. Now she performs both function. She enjoys family, being outside and loves animals.
Maura, Receptionist
Maura began dental assisting in 1982. Her goal is to make every patient comfortable in our office. She started at Marengo Dental in 2004 as Dr. Basile's assistant. She now works at the front desk.

Maura loves spending time with her husband, 4 adult children and grand daughter . She enjoys traveling to new places. She lives in the country with her husband and two cats.
Sue, Ordering Assistant
Sue worked as Dr. Dettman's chairside assistant for 20 years. She now oversees the ordering of the office's supplies.

Sue is married with two adult married children, a son and a daughter, and has 3 grandchildren. She enjoys decorative painting, gardening, reading, and camping.
Lauree, Dental Assistant
Lauree is known as "Ree" she attended Waubonsee Community College receiving her certificate in Dental Assisting. She has been a part of Marengo Dental since 2016. She enjoys getting to know patients, and ensures they feel welcome and comfortable during thier visit.
She grew up in Genoa, IL. She has a 9 year old son. They love spending time together fishing,hiking and sitting by a campfire.
.